Our top priorities are to make sure that:
The property owner is happy
The tenant is happy
The neighbors are happy
How We Operate
Management Service
To place tenants:
We will advertise the property through MLS.
Process the applicants.
Complete background checks for criminal, financial, and rental histories on all adults that will be living in the house.
We will interview them, and then make a recommendation to you, the property owner.
All of this is done with the assistance of our committed Real Estate professional Ken Phipps, with Century 21 New Millennium.
Once you approve tenants, we will meet with them on your behalf to sign the lease and providing them with all the legally required documents. Then introduce them to your property. We will emphasize to them the expectations of timely payments and keeping your property in the excellent condition it is in prior to them moving in. Prior to the tenants moving in, we take a video of the entire property inside and out, to ensure we have a record of what the condition of the property was prior to move in.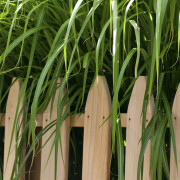 On a monthly basis we will drive by your property and take a digital photo of the street view to send you with a simple report allowing you to see that the property is being maintained. If we see something that needs to be addressed we will advise the tenant what needs to be done. I.e. mowing the grass or raking leaves.
Approximately every 6 months we will let the tenants know we will be stopping by to take a quick peek inside. We will check to see all the mechanical aspects of the house or in good order. Example, check to ensure the tenants are replacing the HVAC filters as needed, etc. while doing the inside check we will take a couple of pictures as well. You will also receive an email after this visit to let you know the condition and what may have been done.
If the tenant or property has any issues, at any time, day or night, the tenant will call us, not you. We will address their concerns and/or dispatch to the property if needed. Example, the dreaded broken water pipe at 3am. We will immediately take action to limit any further damage to your property. If repairs can be completed quickly and efficiently we will complete while on site. (Our service trucks are fully equipped at all times to deal with most issues that may come up) We also have a very long list of reputable contractors we use and approve of who we can call on for assistance, if needed. We do not charge the normal $59 dispatch charge for this.
We will collect, itemize, and distribute all funds related to the rental. You will receive monthly and annual statements. We can also make your proceed deposit directly to your account if a branch is located near us. Deposit monies will be held in a non-operational interest bearing escrow account as per Maryland legal requirements.
Upon tenants moving out we will inspect the property and photograph every room for records. We will prepare a repair list for the tenant and you if needed. We can also itemize and complete any repairs needed for your next tenant.
The fees for our Management Services are fairly simple: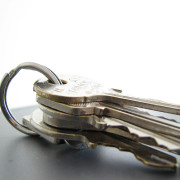 To place new tenants the realtor's broker will receive the first month rent. It is split between our realtor and the realtor representing the tenant. This may sound like quite a bit, however I will assure you it will save you time and money by preventing lost rent of multiple months' vacancies. This also helps by increasing the odds of getting a more productive tenant. Property Management of SO MD LLC. will retain 9% of the rent that is collected for the duration of the lease.
Any minor or emergency repairs will be completed for a nominal time and material rate. You will not be billed for this; it will simply be invoiced and deducted from your monthly proceeds for the following month. You will be notified as soon as possible on these repairs.
For major repairs we will contact you to negotiate what needs to be done.
On the extremely rare occasion that it is necessary to get the courts involved, we file the appropriate paperwork and writs, we represent you in the courts at no cost to the property owner.